Ir al contenido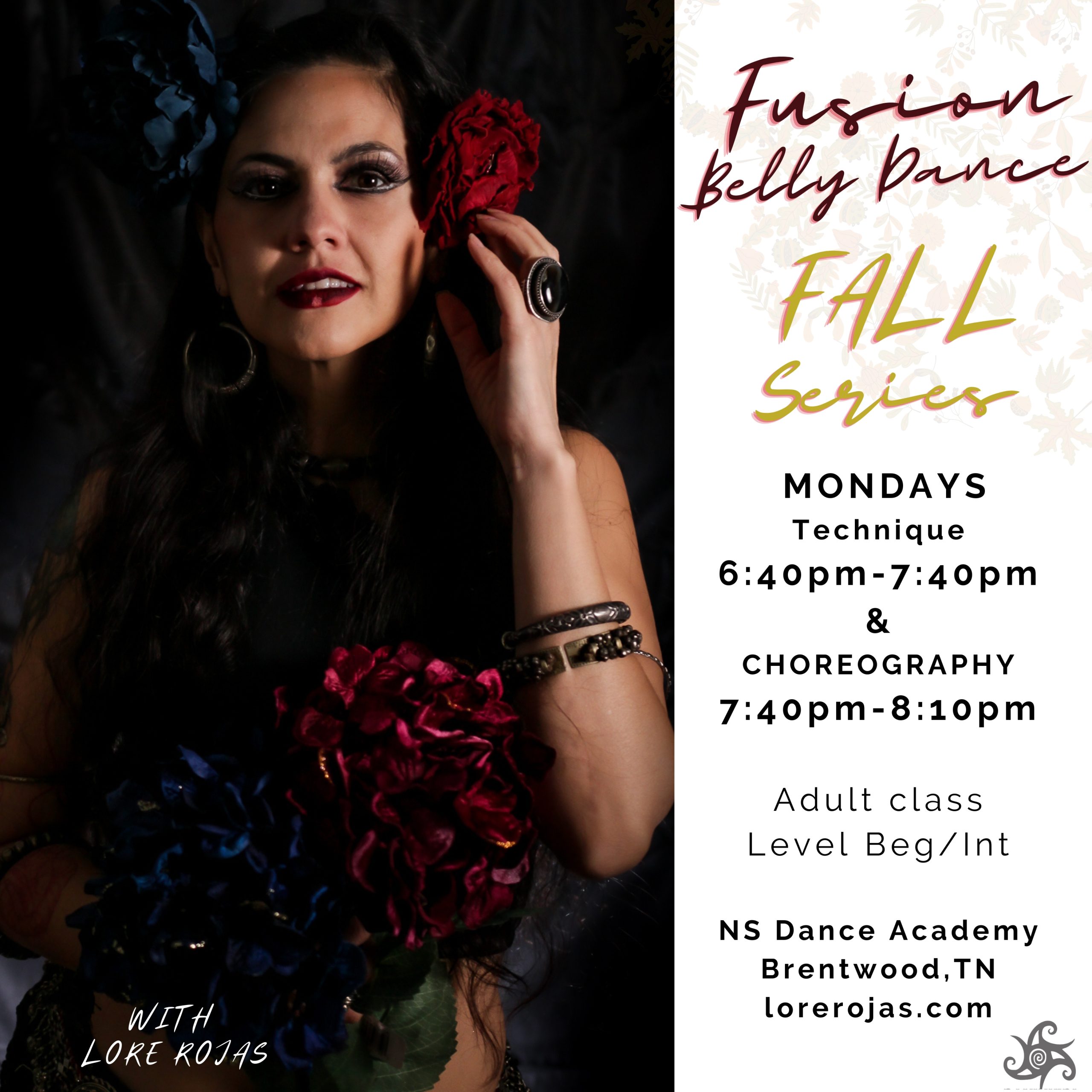 .
.
ABOUT
Get adventurous and try a new experience with Lore Rojas international dancer and instructor who has more than 15 years of teaching experience. She recently moved to the area and has been enjoying sharing her passion since the beginning of this year.
Fusion belly dance is an eclectic style that incorporates the modern western approach to the vintage belly dance with new elements from jazz, hip hop, popping, Raqs sharqi, as well as movements inspired in traditional, folkloric, and classical styles.
Lore's technique is a well rounded mix of established styles. She is an Advanced certified teacher of FCBD® and Datura Style™ belly dance instructor.
Learning belly dancing will help you build strength, muscle control, relieve stress, boost your confidence and have FUN.
.
.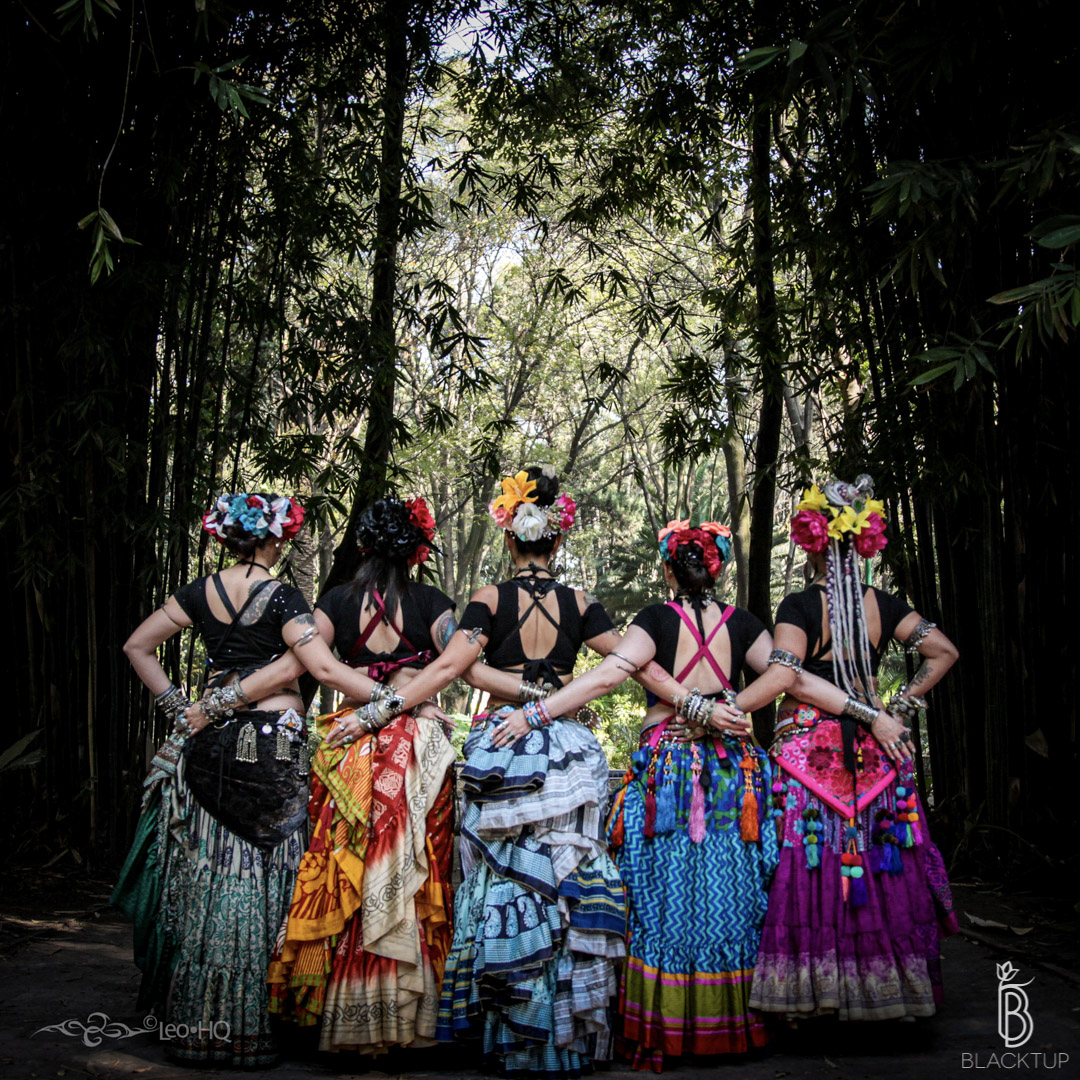 .
WHAT TO EXPECT FROM THE CLASS
This class is open to dancers who have some basic bellydance technique.
We will start our class with a warm up tailored for this dance form.
Finding and setting proper posture for the style before we begin dancing.
Performing drills of families of movements that will become our ingredients to fun combos and sequences.  You can expect lots of shimmies, undulations and body part isolations.
We will have fun while we polish our technique!
If you already have knowledge of the style, you can always try our class and we will find a challenge for you to polish and work on while keeping your technique sharp.
.
.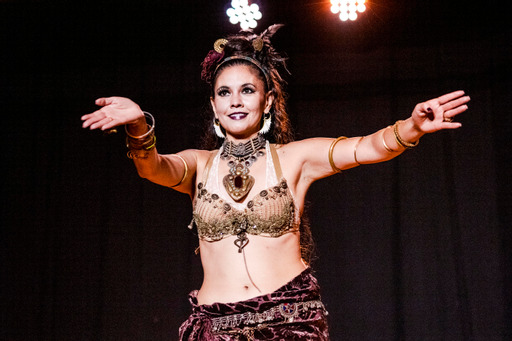 DETAILS
Regular session
60 Minutes class where we review technique, drills, combos and sequences.
Mondays 6:40 pm-7:40pm
Choreography session
30 Minutes of group composition, during which we will begin working towards creating choreographies with the future goals of performing in public.
Mondays 7:40pm-8:10pm following the regular session
This class is opened to anyone who wishes to learn choreography in a group. Participation in performances will always be optional. If we have a presentation, you can choose to attend class with the option of joining the performance or not.
Please notice that this class is exclusively available to students enrolled in the regular classes.
.
2023 FALL Series
8 Week Series
PART ONE – Mondays September 4th, 11th,  25th & October 2nd
PART TWO- Mondays October 9th, 11th,  23rd & 30th
.
FEES
-Trial class is $10
.
Class Bundles :
Part ONE + TWO
Pack A* 
8 One hour Technique / Drills Sessions-$120
.
 Pack B*
8 One hour Technique / Drills Sessions + 8 Half hour Choreography sessions – $170
.
Pack C*  (To be used in Part ONE or TWO)
4 One hour Technique / Drills Sessions  $65
.
Pack D* (To be used in Part ONE or TWO)
4 One hour Technique / Drills Sessions  + 4 Half hour Choreography sessions-$90
.
Single Session One hour Technique / Drills Sessions $20
One hour Technique / Drills Sessions + Half hour Choreography sessions $28
*Book it in advance or send a message to confirm there will be a class that day
*When you get the Month package you have access to the videos, music and notes for the class in my website for the class.
.
.
.
LOCATION
NS Dance Academy
7061 Moores Lane, Suite 111
Brentwood, TN 37027
.
.
WHAT TO BRING TO CLASS
Water bottle
Comfortable clothes you can dance and stretch in
We usually dance bare foot but you can dance in socks or dance shoes if you want
Notebook
.
.
BOOKING A TRIAL CLASS
Send me a message to dakinitri@gmail.com with:
Your name
A brief description of your experience in belly dancing
What are your expectations of the class
We have limited capacity! first come, first served.  🙂
.
.
***To learn more about Lore ***Visit Meet Lore Rojas***or  lorerojas.com (soon in english)***
Check out past events and classes from her studio in Mexico and her solo youtube channel